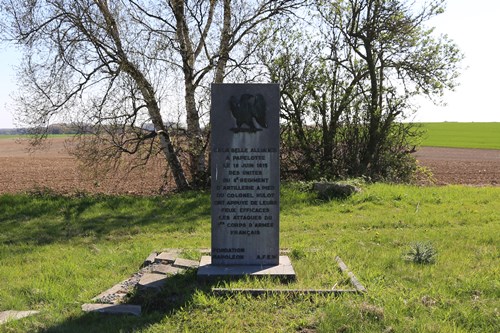 Text on the monument:

"De la Belle Alliance à Papelotte le 18 Juin 1815 des unites du 6e Régiment d'Artillerie a pied du Colonel Hulot ont appuye de leurs feux efficaces les attaquest du 1er Corps d'Armee Français."

"For De la Belle Alliance at Papelotte which on 18 June 1815 together with the troops of the 6th regiment Artillery on foot of colonel Hulot, supported the attacks of the 1st Corps of the French army."
Do you have more information about this location? Inform us!
Source