The website has become even bigger and better! WW2Awards.com has been fully merged with TracesOfWar.com. From now on, the sections Persons and Awards are available. Much more information in a larger jacket
Date of birth:

December 1st, 1896 (Strelkovka/Kaluga Oblast, Russia)

Date of death:

June 18th, 1974 (Moscow, Soviet Union)

Buried on:

Nationality:
Marshall of the Soviet Union. Hero of the Soviet Union.
Do you have more information about this person? Inform us!
Photo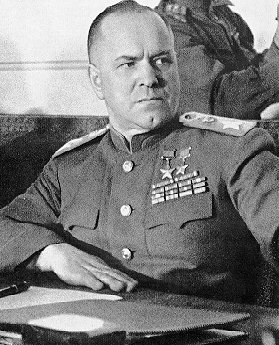 Background stories
Helaas geen map gevonden.
The War Illustrated
Themes